Testing for Teachers
Contact Tracing App for School Systems
User Research
UX Design
UI Design
Prototype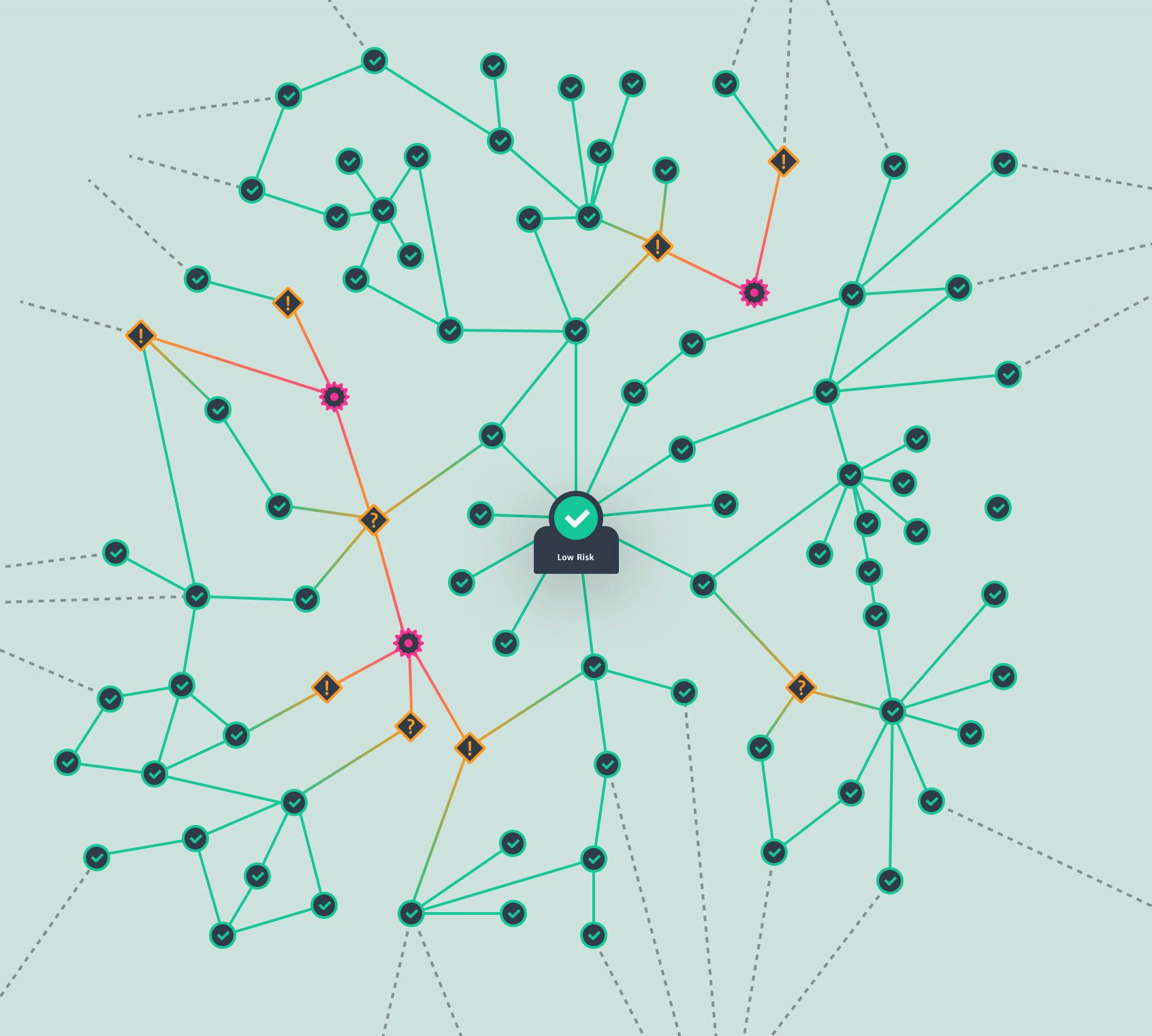 The Problem
As in-class instruction begins to return public school teachers are at risk of spreading and contracting COVID-19 while teaching their students. In a perfect world, teachers would know right away if they've been exposed then when, where, and how to get a COVID test. This would be great for school district stakeholders because it would ensure the safety of all faculty, staff, and families as schools re-open.
What We Did
My team was tasked with designing a way for school teachers to get effortlessly tested. My role as a product designer evolved throughout the process from early user research and UX analysis to ideation, iteration, and prototyping our UI solution.
Team

Manny - User Research, UX Design, UI Design, Prototype

Devyn H. - User Research, UX Design, UI Design

Courtney R. - Market Research, UX Design

Bryan M. - Market Research, UX Design, User Narrative

Diana B. - Market Research, UX Design
Tools

Figma, Google Forms, Notion, Mural
Key insights from our teachers
through 3 user interviews and 4 survey responses.
We initially thought teachers may prefer home-testing kits but our research showed they were the least preferred testing option.
Teachers expressed a lack of communication from their administration and overall poor response to COVID.
Teacher Pain Points
Finding a test provider and scheduling an appointment with them.
Lacking communication and trust between teachers, school administrators, and governing stakeholders.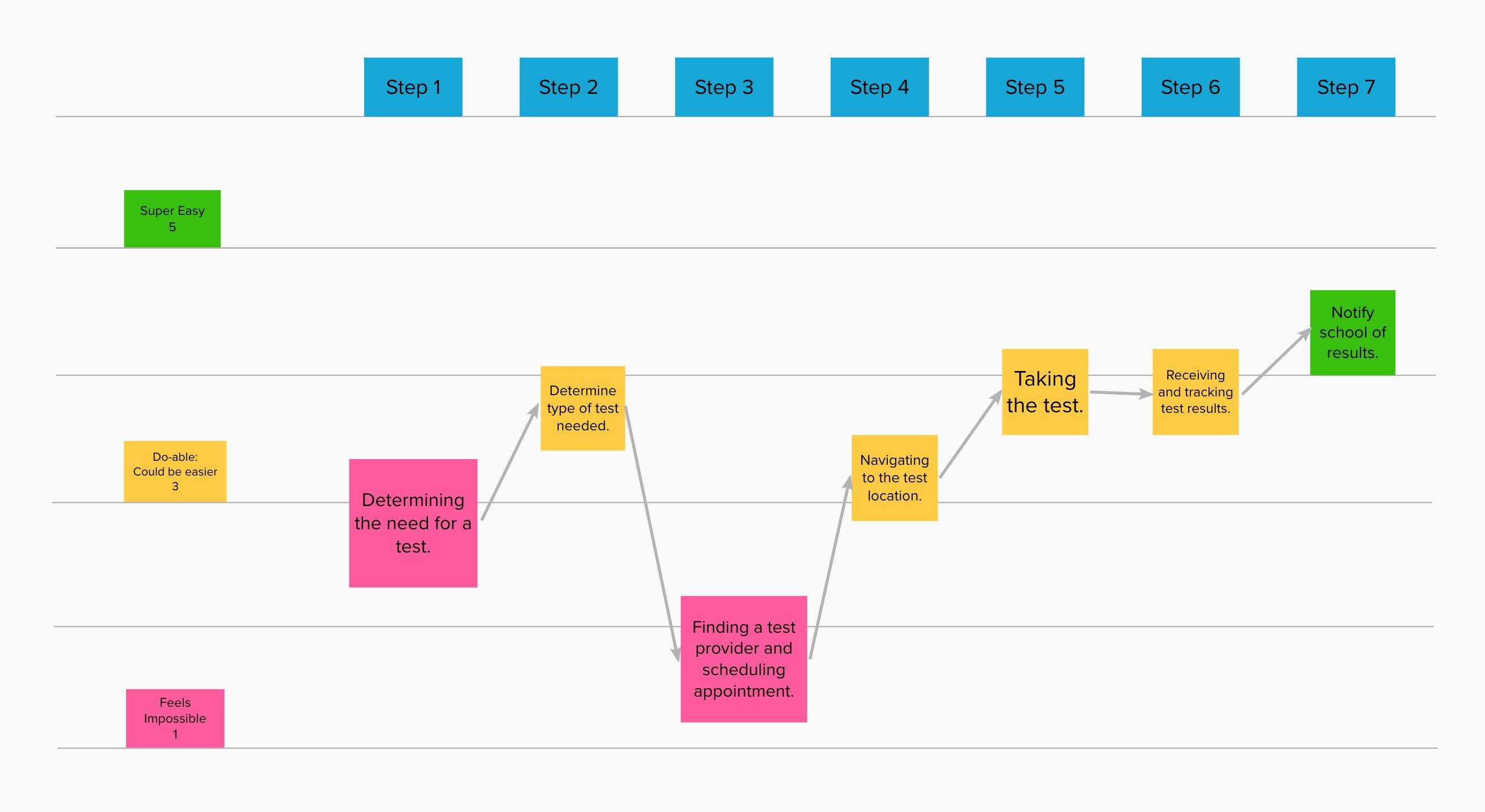 The Solution
A contract tracing system/app local to the school district that can automate contact tracing and test scheduling.
Helping teachers take action if exposed: suggest a COVID testing appointment and next steps based on their results.
This app could be extended to other stakeholders in the school system like students, parents, staff, and administrators.
The Prototype
The UI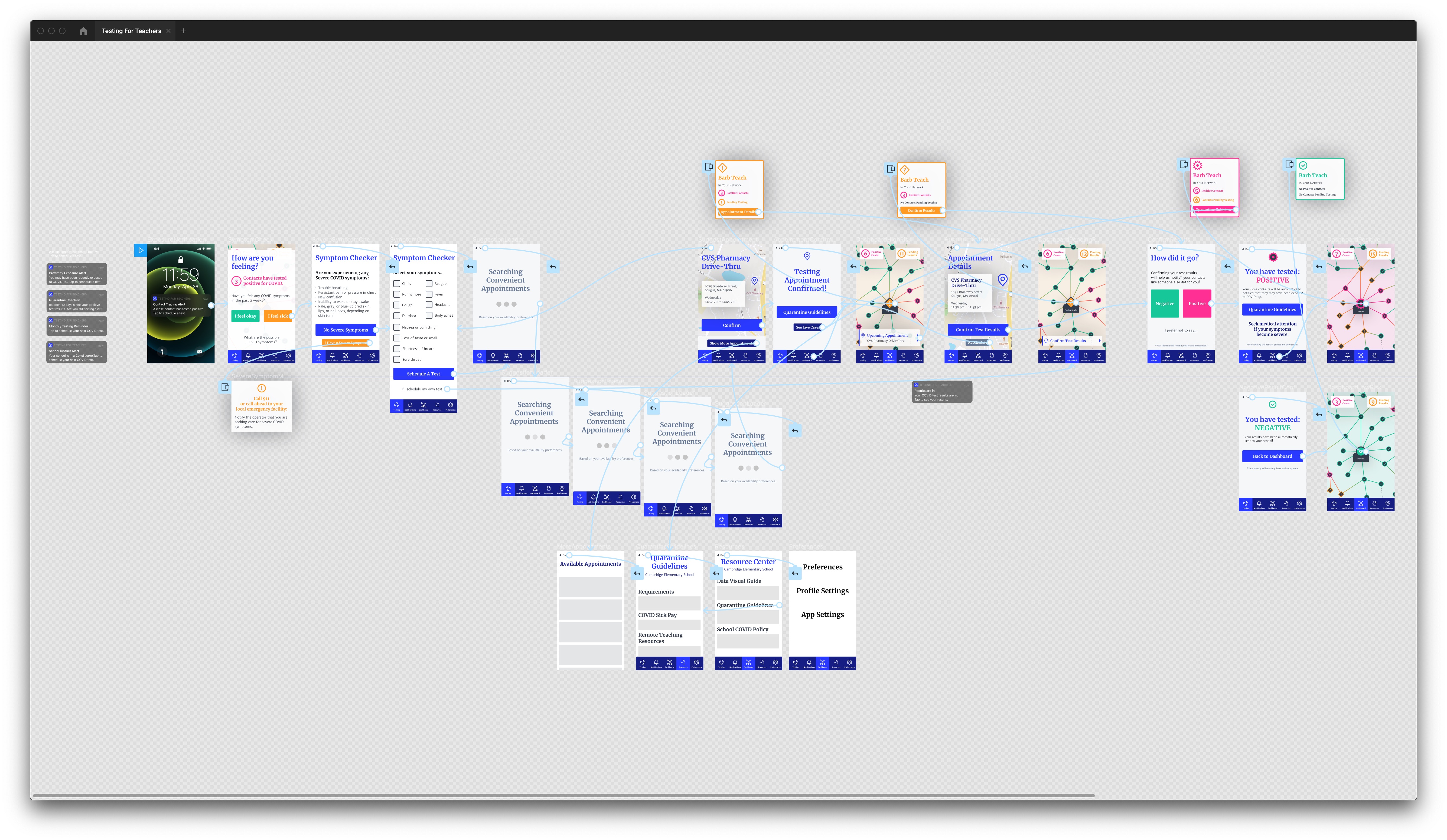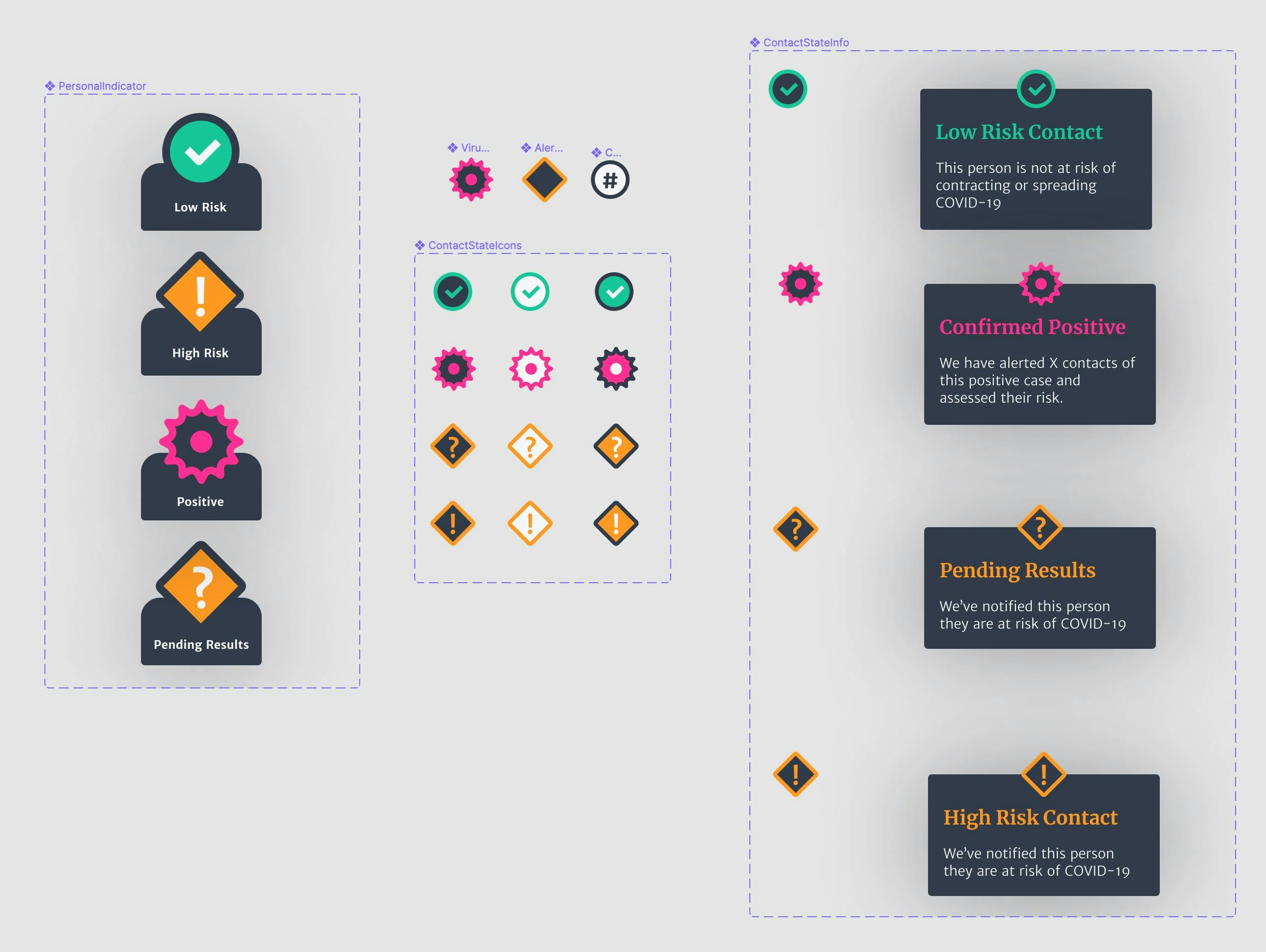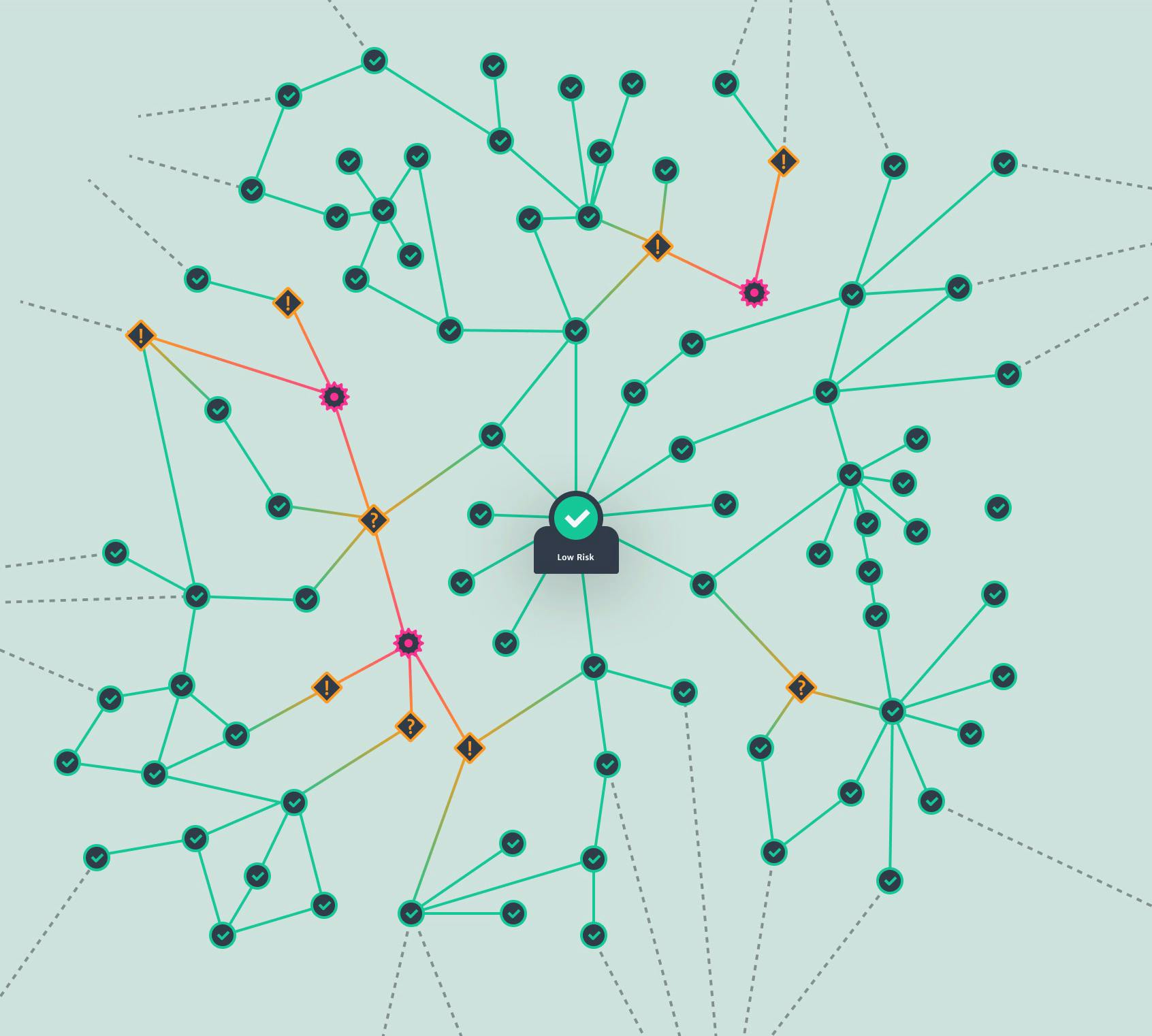 I chose the force-directed graph for visualizing connections between contacts while keeping sensitive user data anonymous. It acts as a single source of truth for administrators to monitor case surges and teachers the information they need at a glance.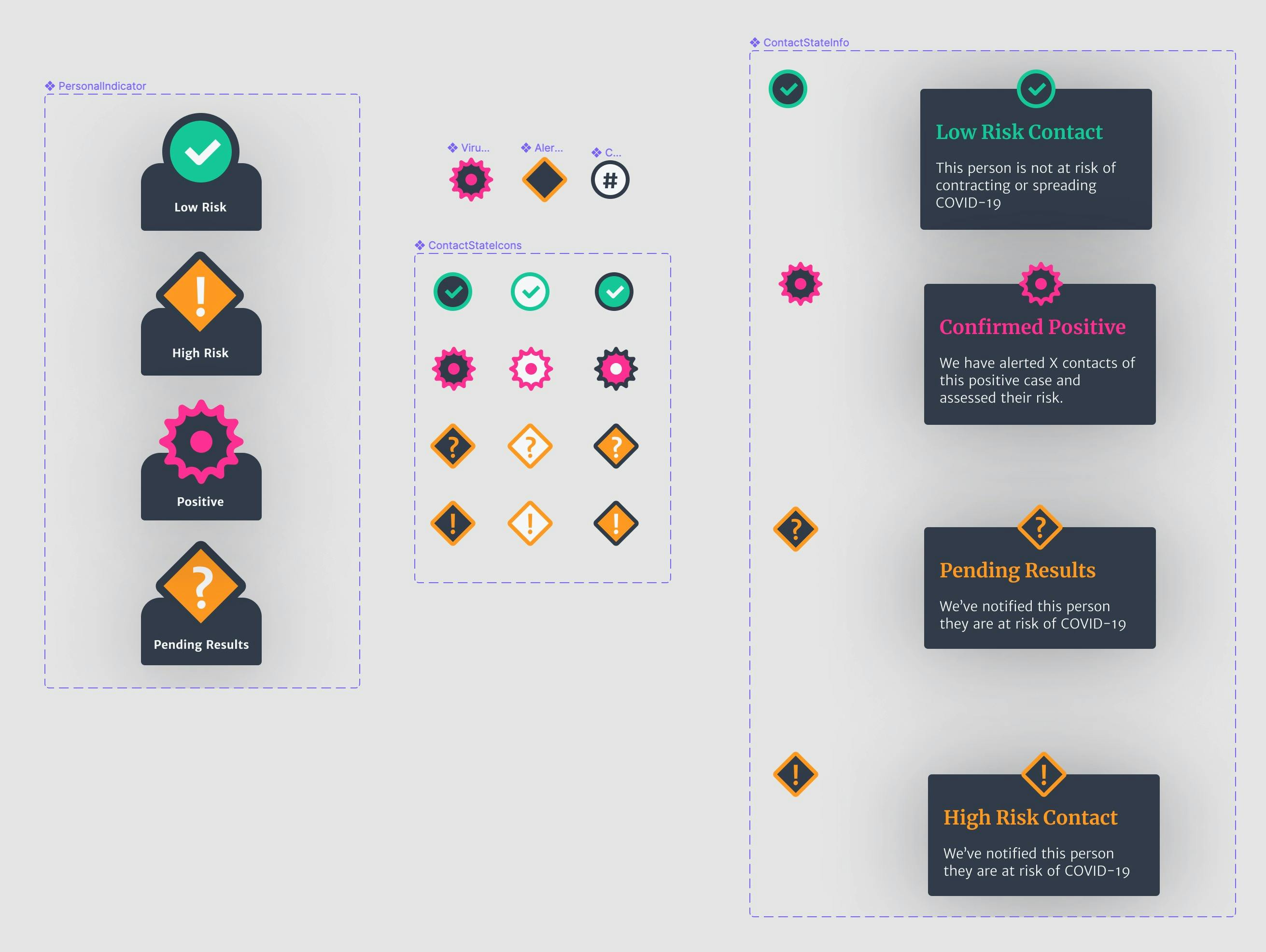 View Figma Prototype

 =>
What I learned
Not everything needs to be a phone app…
The testing for teachers app would be most accessible as a website that teachers can use from their phone's browser or desktop browser in the classroom. Notifications could be handled via email by default with optional text alerts. A native mobile app could be developed for convenience but it's possible older teachers may not have a smartphone or find them difficult to use.
Asking the right survey questions…
"Anything else you need to get off your chest?" > "Additional comments?" can yield powerful user responses.