Primary Caregiver User Research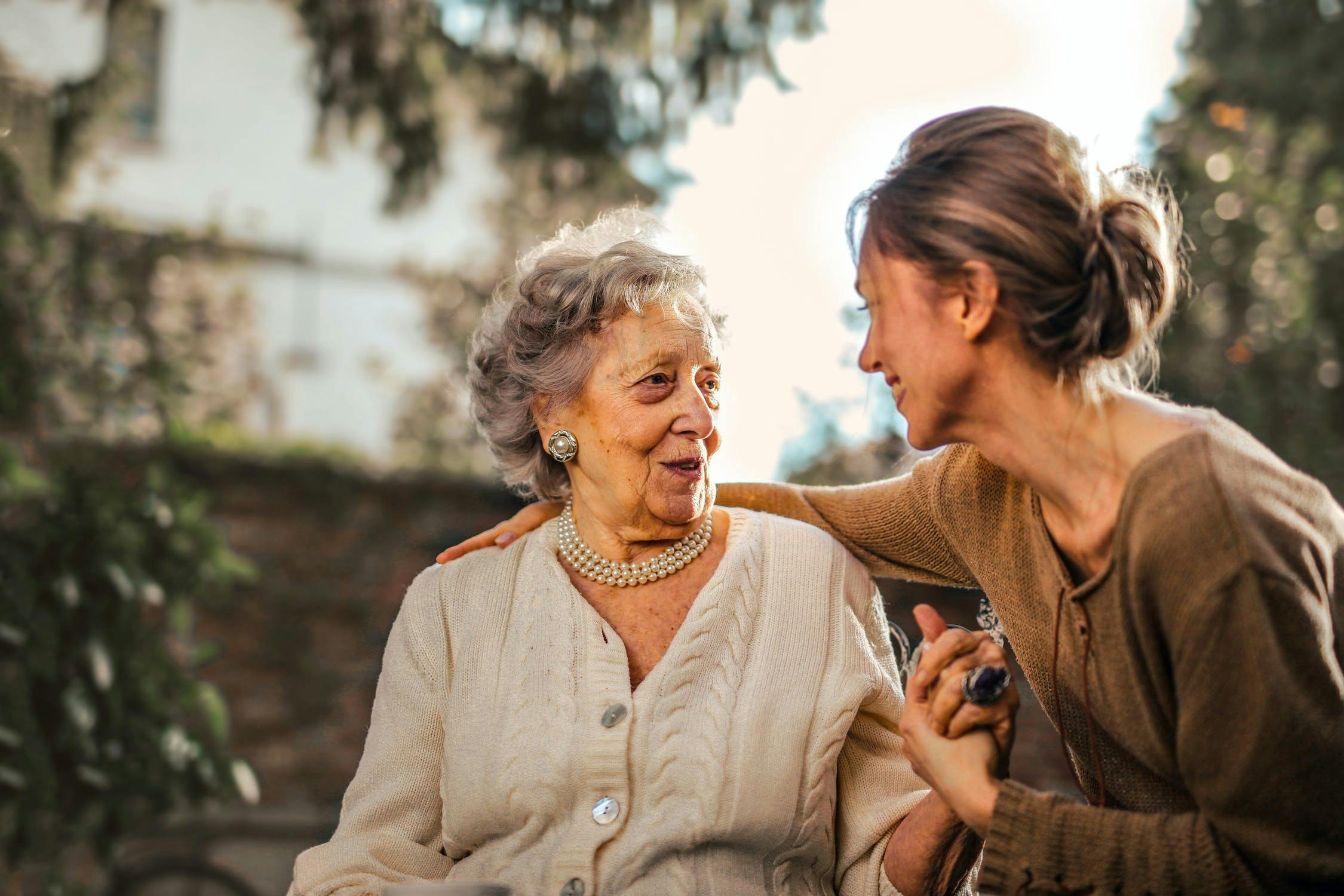 My team was tasked with researching user healthcare experiences during the COVID-19 pandemic. My role was to design a survey, conduct user interviews and analyze our results. Through an initial research canvas of 25 survey responses and 8 user interviews my analysis revealed a pattern of problems among primary caregivers. Primary caregivers are often the adult child of elderly parents, new moms or a trusted adult in a patients life advocating for their healthcare needs and well being.
Team

Manny - User Researcher, Data Analyst

Anh - Story Teller

Lucie - Data Visualizer
Tools

Google Forms, Google Docs, Figma, Notion
Who is the primary caregiver?
A close friend, loved one, or trusted adult in the dependent's life. They often live with or check-in on the dependent frequently to ensure their safety and quality of life.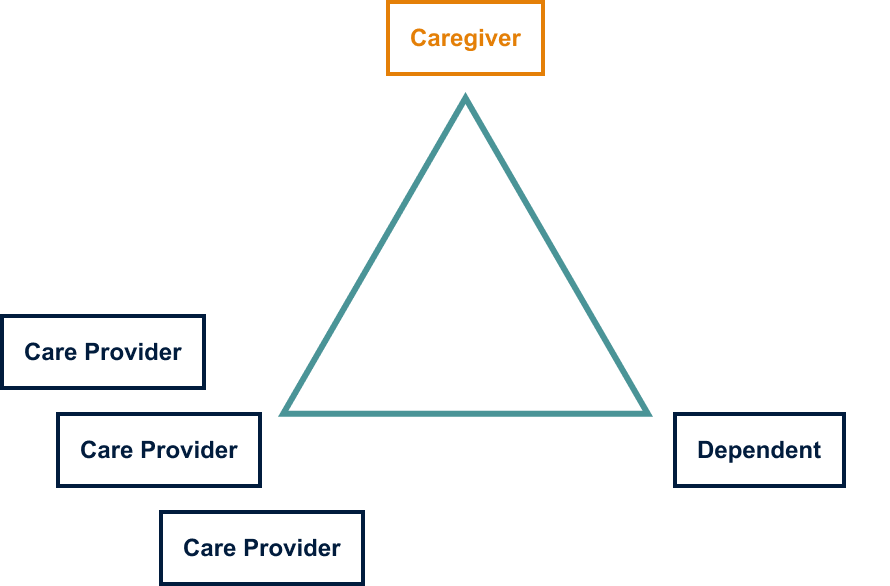 Who is the dependent?
Often an elderly parent or child who needs help managing their healthcare related visits as a patient. They have varying degrees of autonomy and may not be completely dependent on their primary caregiver.
Who is the care provider?
The dependent's doctors, nurses, medical staff and other healthcare institutions. The care provider often works with the primary caregiver to schedule appointments, arrange transportation, or relay medical information.
Research Methodology
Our research approach involved a mix of qualitative interviews and quantitative survey's.
Canvas recent healthcare users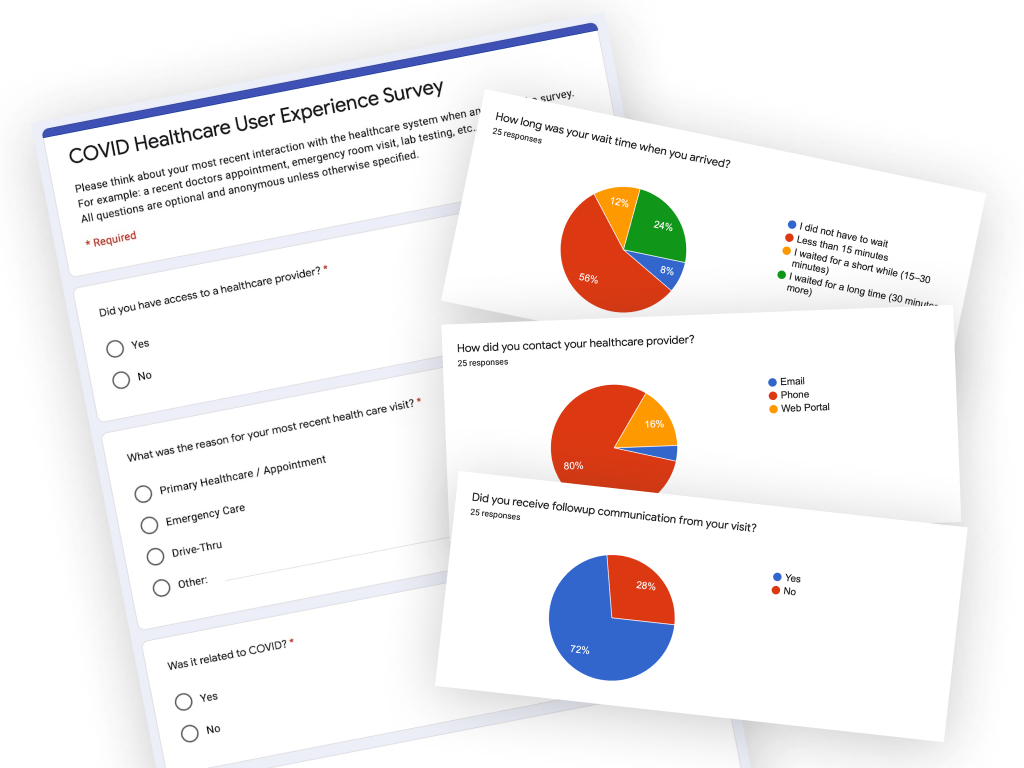 Develop general healthcare experience survey canvas.
Interview 8 users with recent healthcare experiences.
Synthesize 25 survey responses with interviews.
Our research canvas showed that despite the pandemic, 62.5% of recent healthcare experiences were not related to COVID. Of those recent experiences 100% were for routine primary healthcare or appointments. With these findings the team decided to focus our research efforts on problem patterns amongst 2 user I interviewed who we identified as primary caregivers.
Focusing on primary caregivers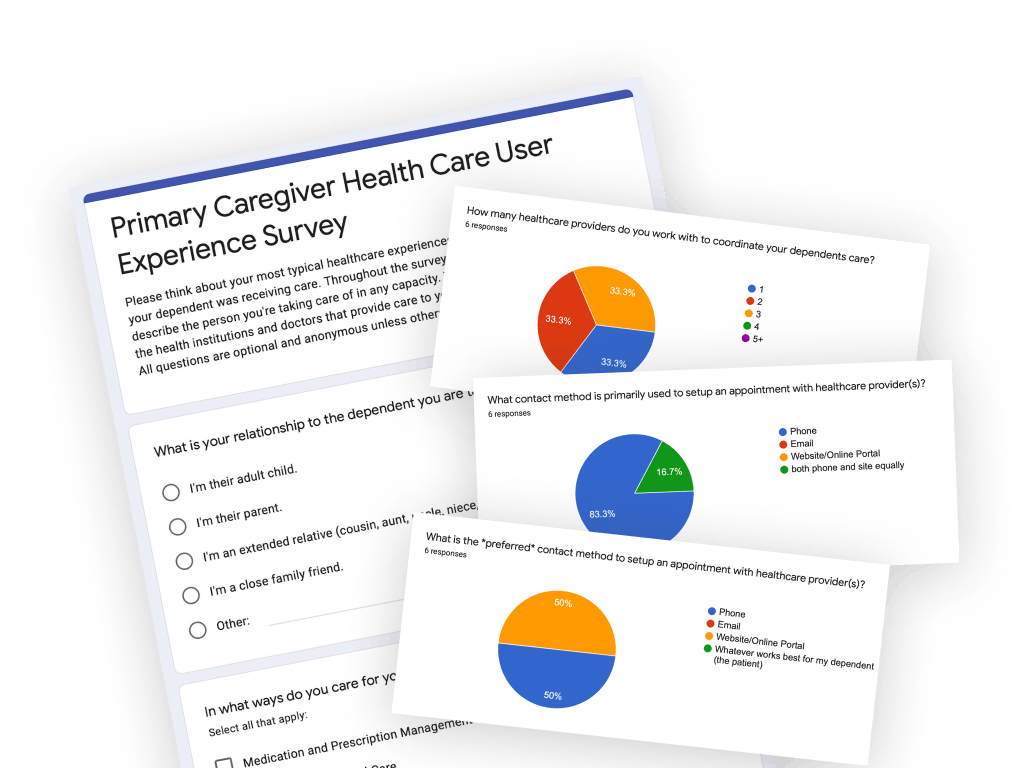 Interview 2 primary caregivers with recent healthcare experiences.
Followup survey with specific questions regarding the primary caregiver experiences with their dependent's healthcare providers.
Analyze data and identify user pain points.
Key Insights
Primary caregivers are powerful medical advocates for their loved ones.
Primary caregivers emphasized difficulty with scheduling appointments.
Primary caregivers become pseudo medical records between multiple healthcare providers.


Pain Points
Appointment scheduling
Medical Records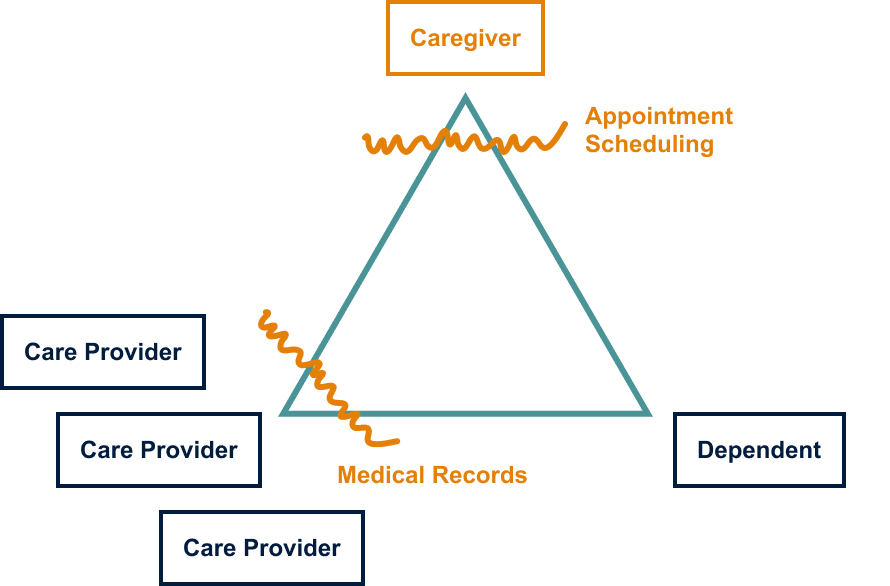 Key Insight
Problems seem to stem from lack of coordination not communication.
As-is storyboard
by Anh Nguyen
Alena is a 22-year-old college student with a tight school schedule and the primary caregiver of her grandma Melina. Alena's grandmother Melina has a knee problem and can't drive but doesn't have any serious medical problems.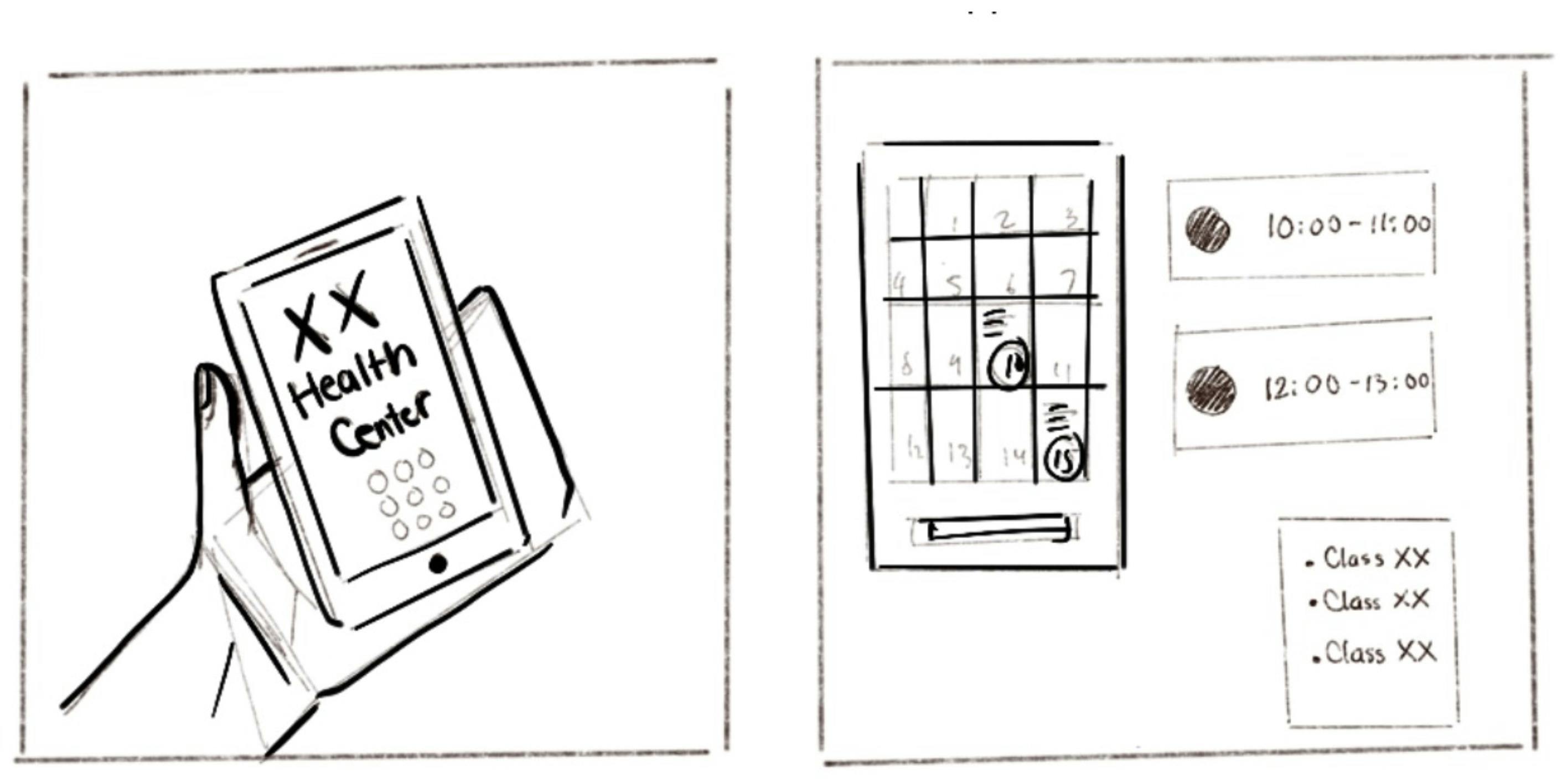 Alena calls the Health Center to set up an appointment for her grandma - Melina. Unfortunately, her class schedule has some overlaps so Alena couldn't drive her to the appointments.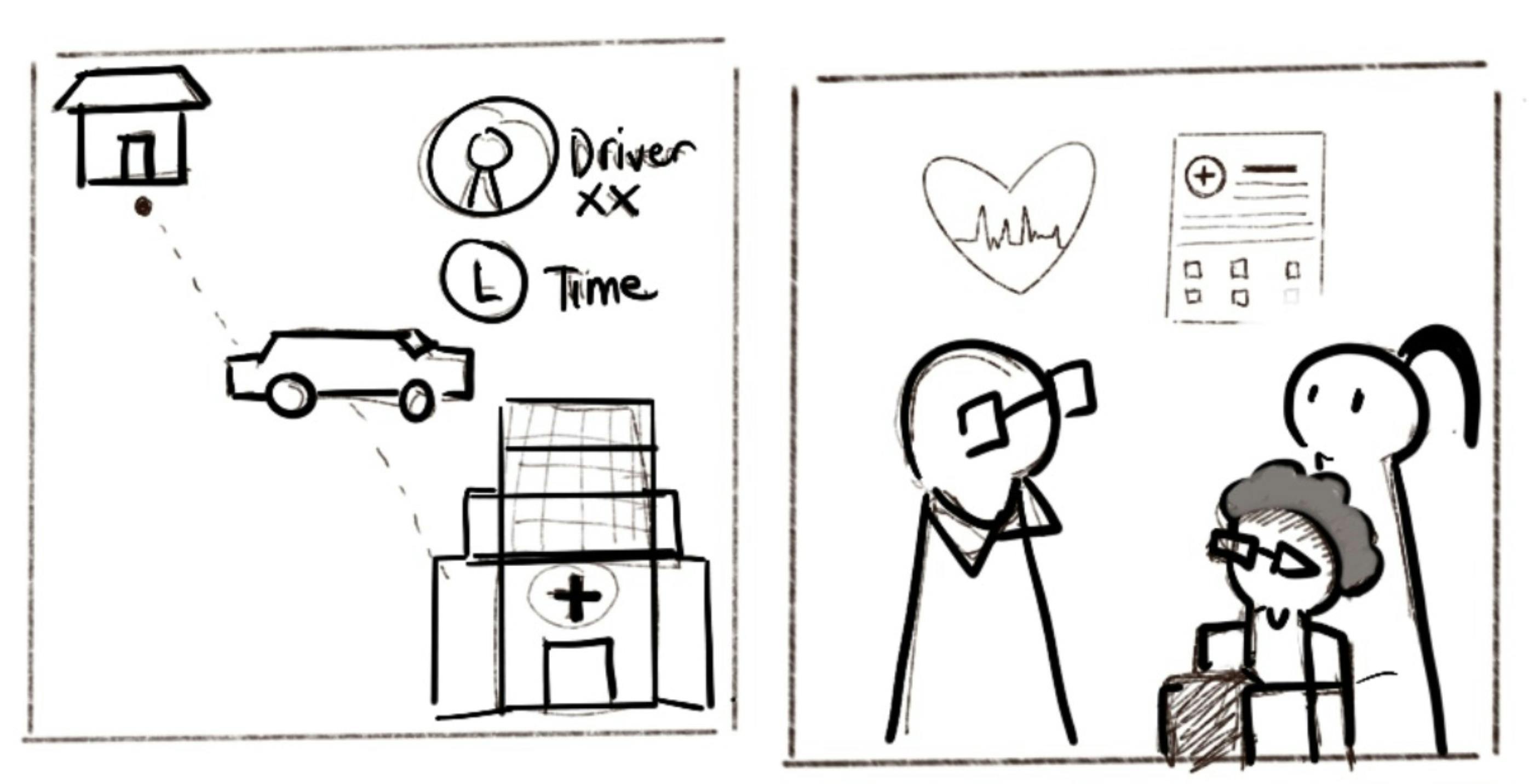 Alena set up a driver to pick up her grandma and planned to show up as soon as she finished with her classes. During the visit, Alena always makes sure to translate all the information to her grandma, as well as communicate with the health provider about Melina's medical profile.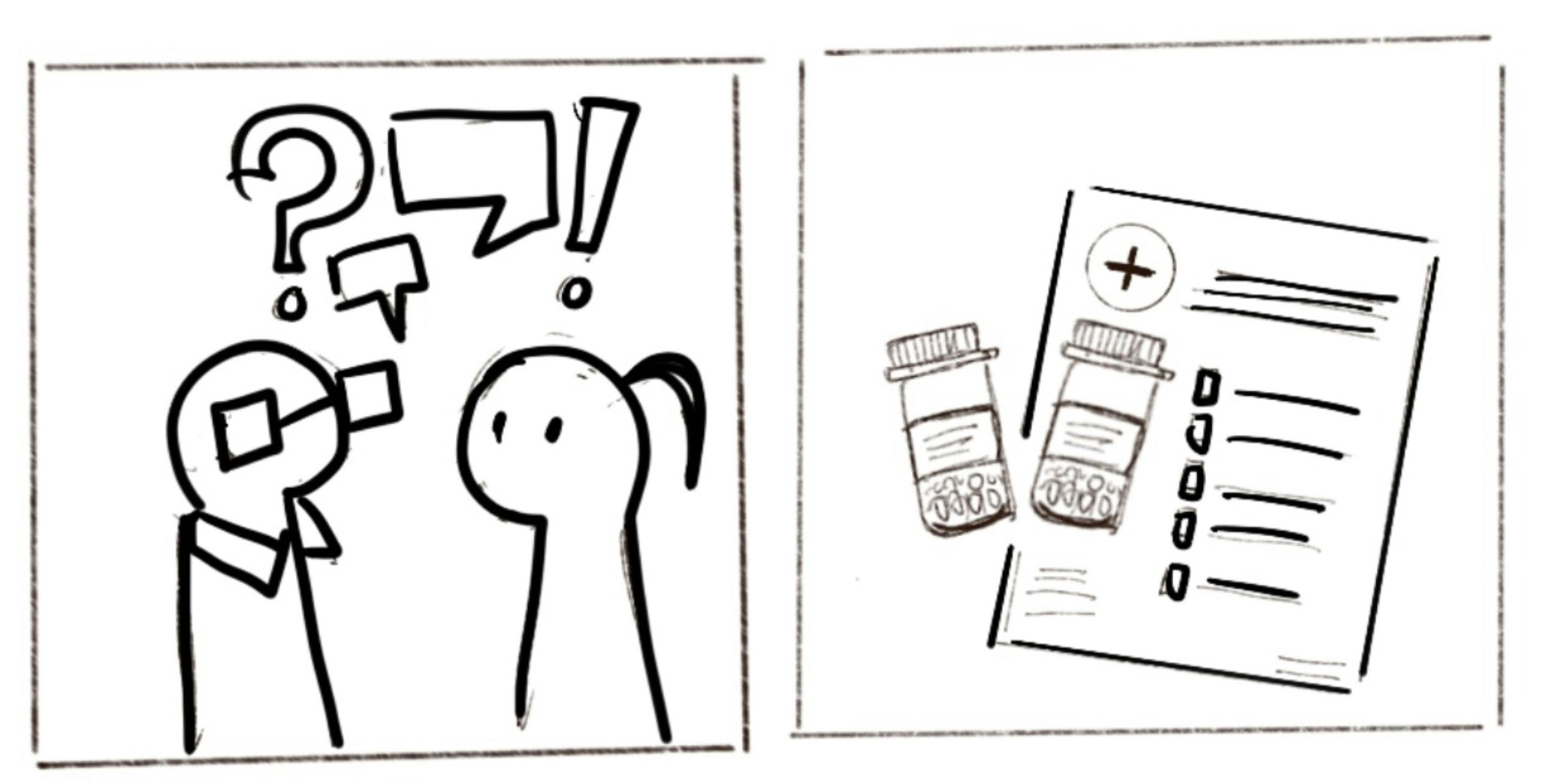 She asked questions. informed concerns. She's also taking charge of the prescriptions.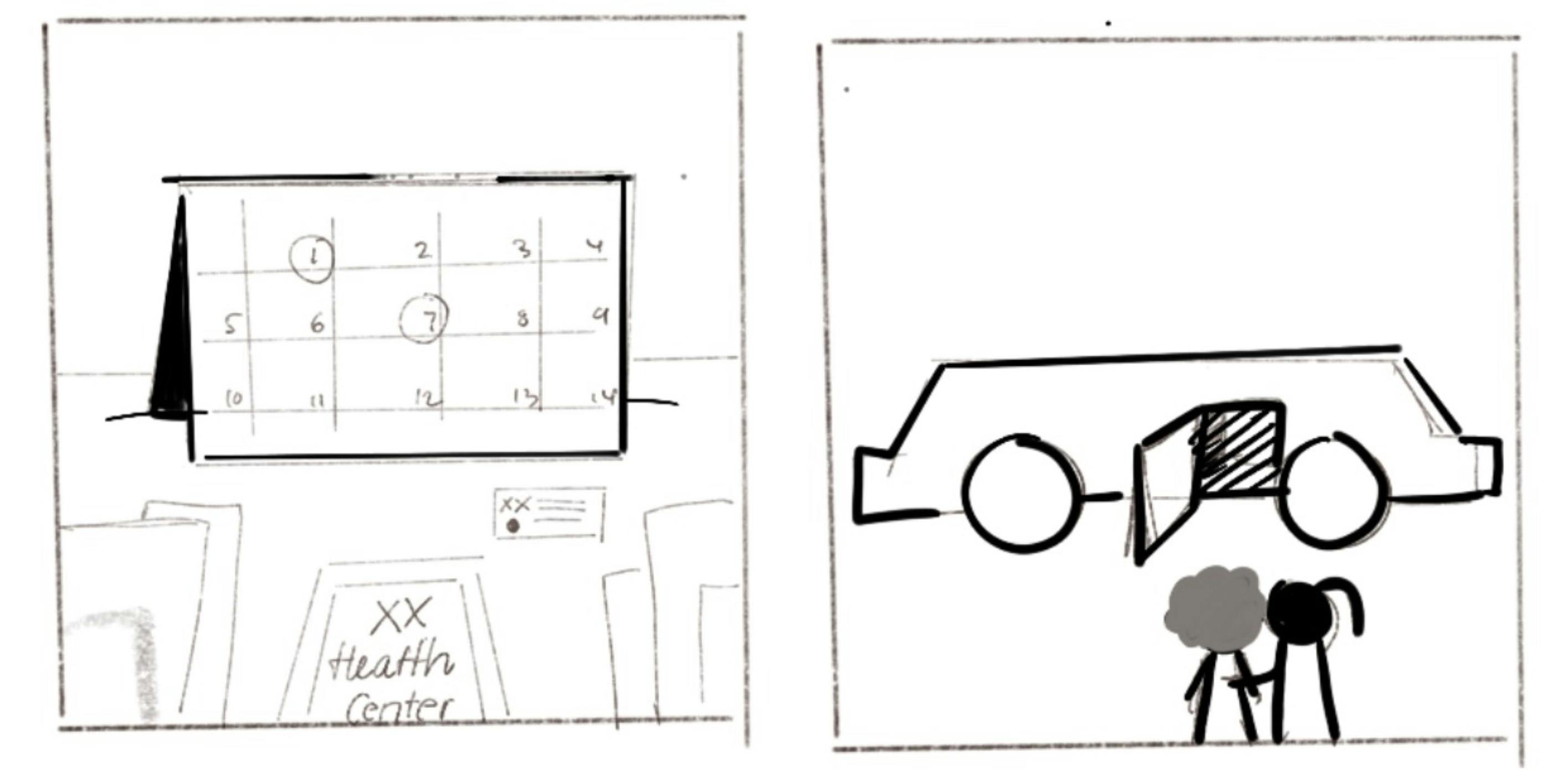 After most visits, Alena would stay for a little longer to schedule follow-up appointments as well as take some notes. And she would drive her grandma home.
Mapping the current experience
My research insights were shared with my team and used to produce an as-is experience map.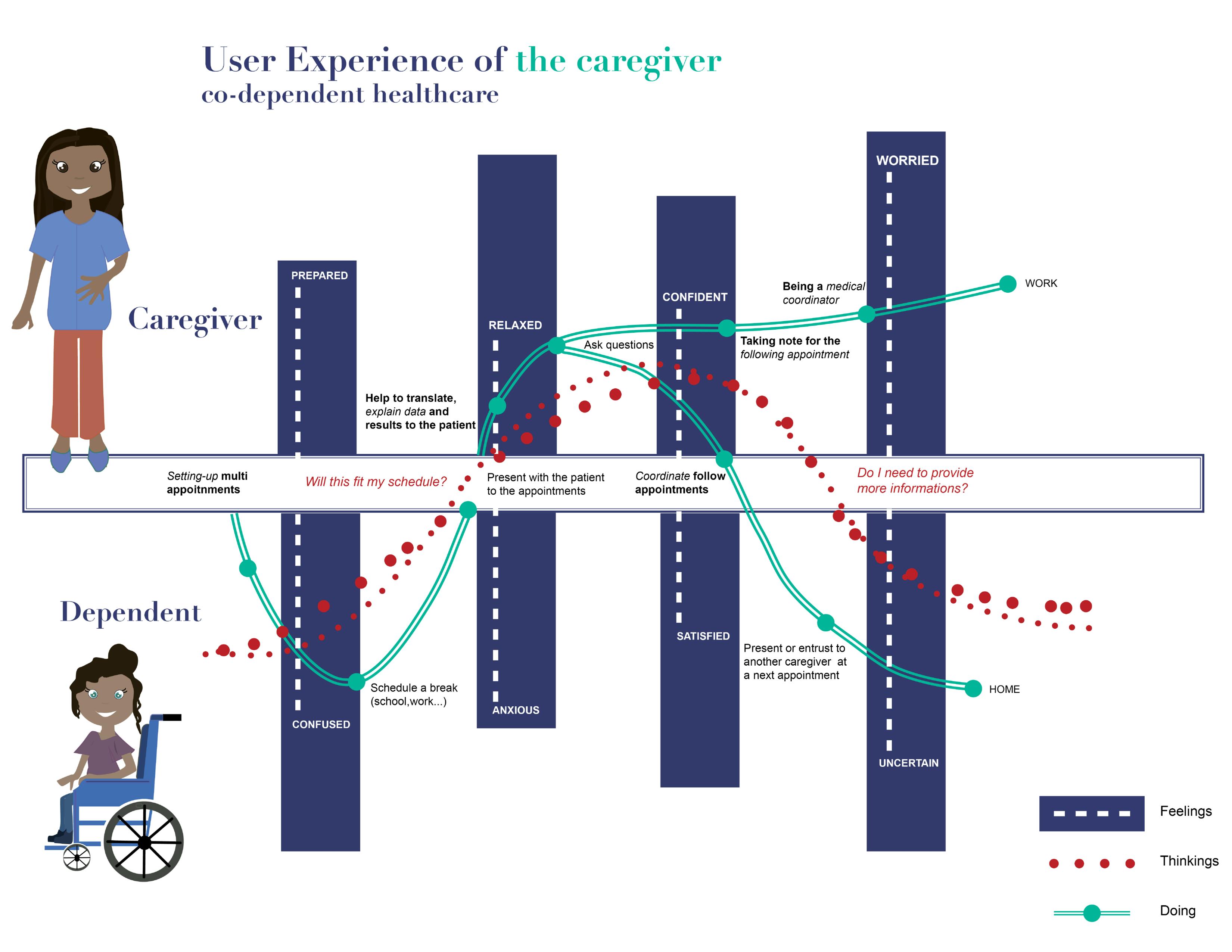 As-is experience map by Lucie Ortega
Potential Opportunities
Synchronized calendar for caregivers, dependents, and care providers that could suggest appointment times based on availability.
Create a dependent/patient unified medical profile that they can give care providers access too.
Design a medical record sharing service between care providers.
Have the primary caregiver designate a "back-up" caregiver when they are unable to be present during a visit.
Speed dating/interviews to hire a caregiver who fits their needs.
Next Steps
Research adjacent users and stakeholders like dependents and care providers.
Validate problem patterns between all users.
Conceptualize solutions that meet everyone's needs.
What I learned
The best user research is driven by asking the right questions and empathizing with users, not searching for a solution.
Surveying users before interviewing them can help craft better interview questions and ultimately better research insights.