nuOpulence
Financially Fluent, Fierce Lifestyle
Full-Stack Web Development
Web Design
Creative Direction
Branding
I started nuOpulence as a branding project in college. The idea came from my own personal finance journey as I grew into "adulting". It was inspired by some of my favorite personal finance influencers at the time but with my own twist of queer pop culture. After my initial experiences with personal finance I realized there was potential for my original idea, especially to spread financial literacy within the LGBTQ+ community.
The Mission: Spill the T.E.A.
Teach good money habits
Empower the LGBTQ+ community with financial literacy
Amplify diverse voices and experiences
Browse nuOpulence.com

 =>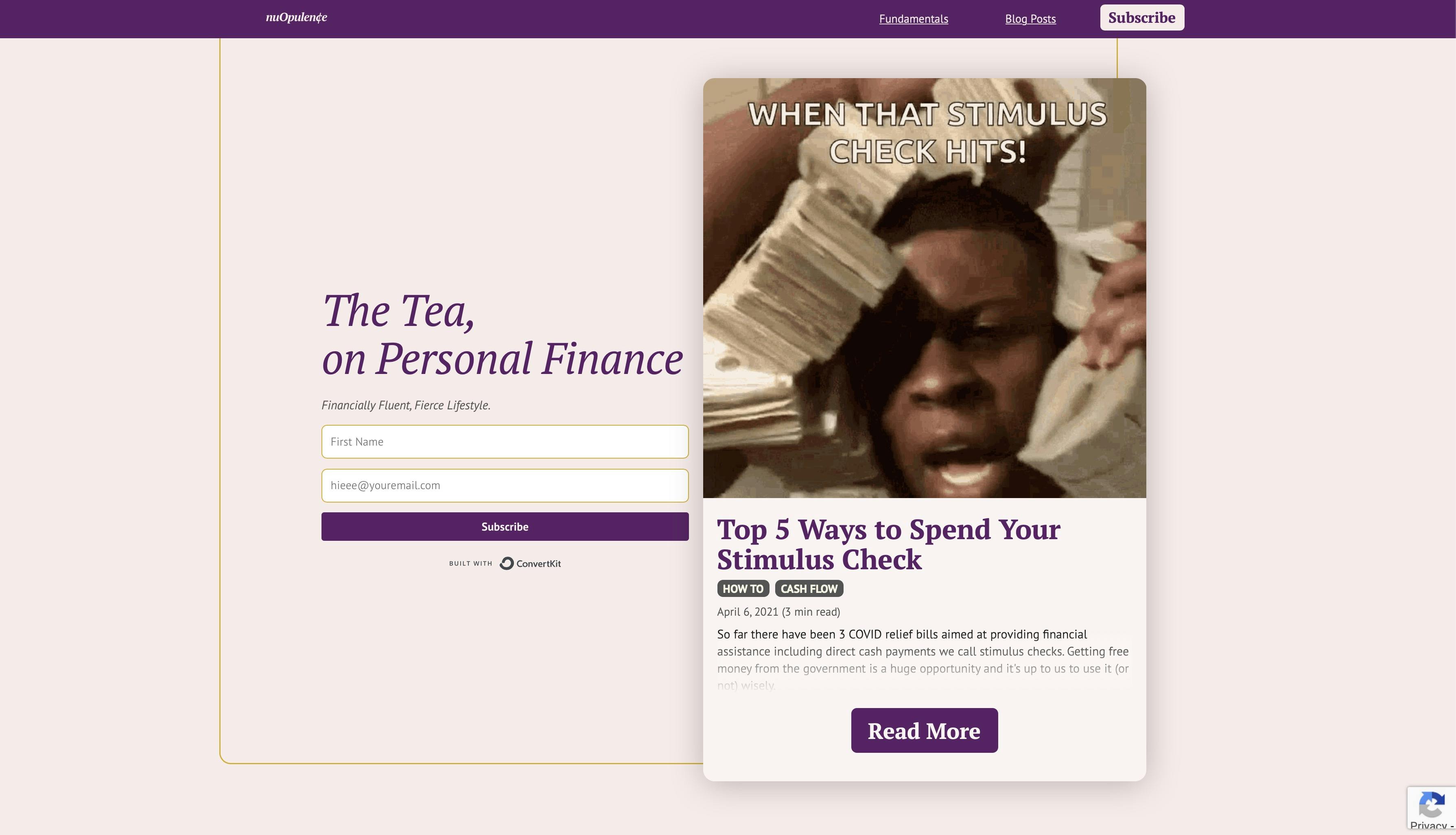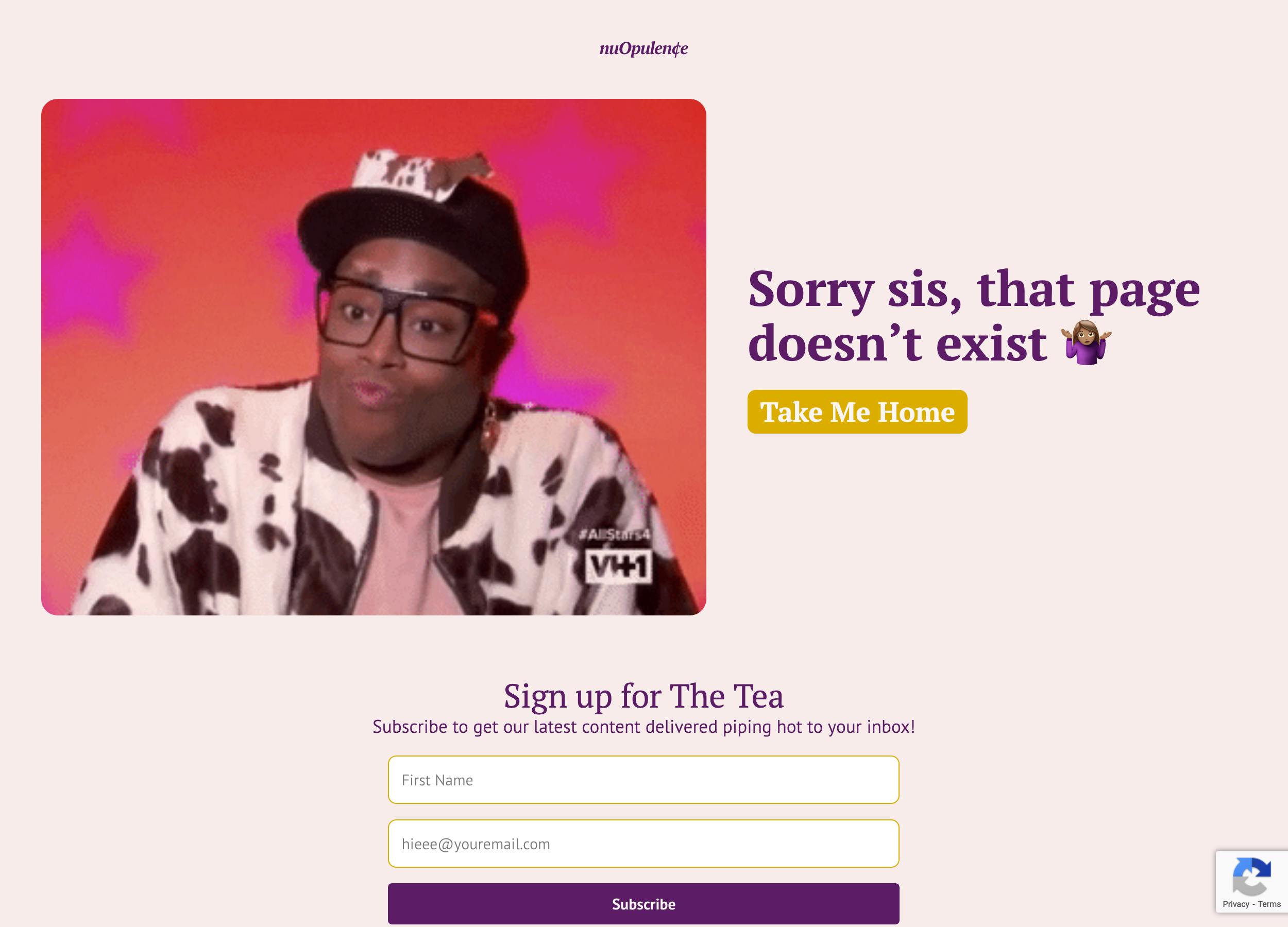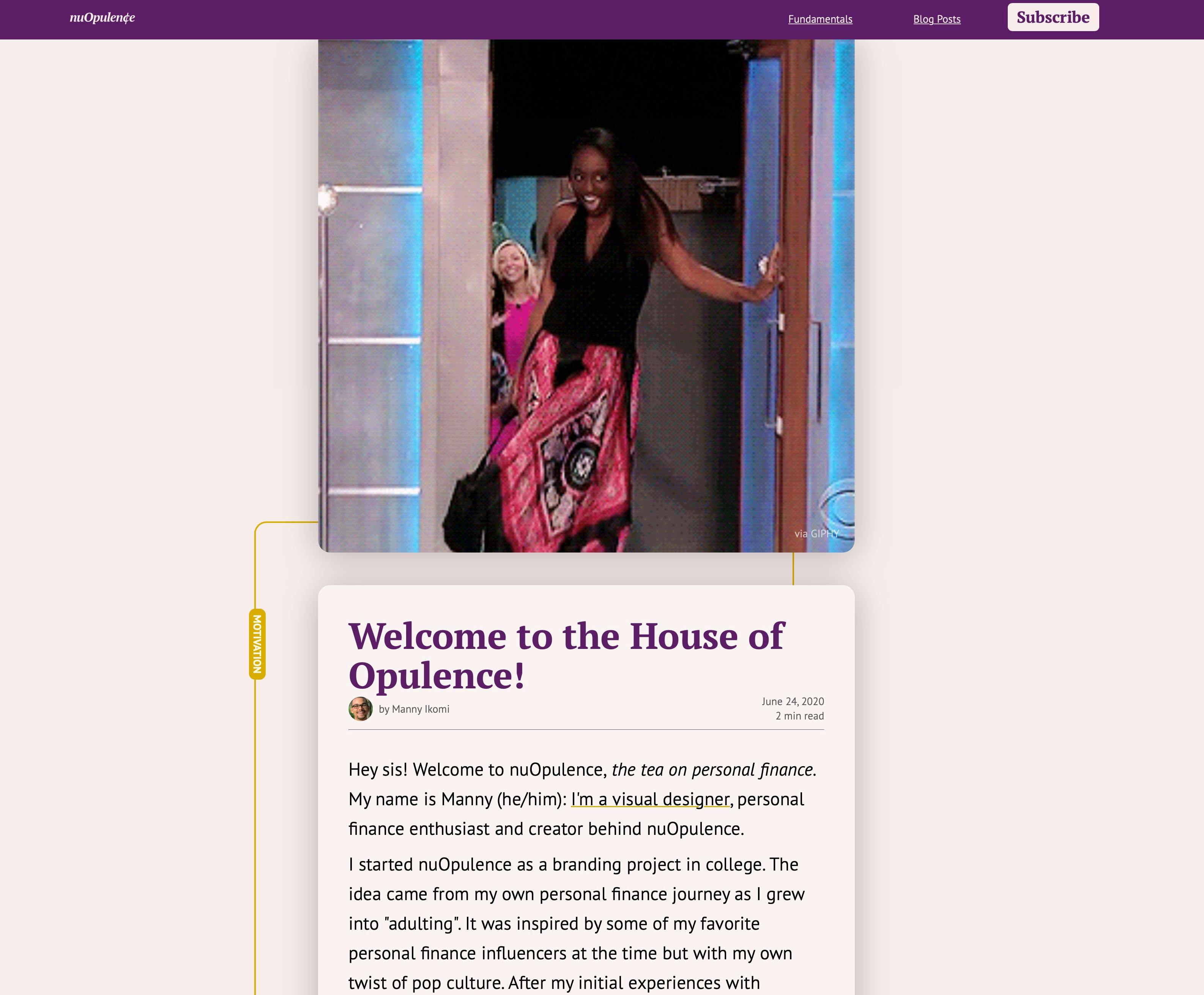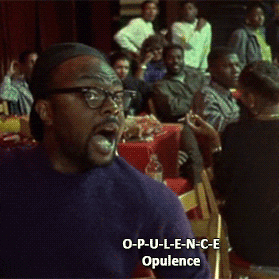 nuOpulence (pronounced: new opulence) is a combination of the words "numismatic"—the study or collection of currency and "opulence"—an iconic phrase from "Paris Is Burning" meaning wealth or luxuriousness.